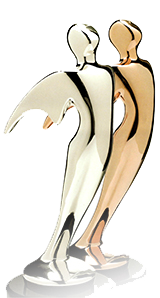 Y-Axis, LLC was built upon a wealth of talent & experience spanning over 27 years… & is proud to have won three Tellys along with several other awards! Over the years, Y-Axis has had associations with clients from US, UK, Australia, Russia, India & other countries around the globe. Y-Axis offers leading-edge quality in 3D Graphics, Animation & Visual Effects for Video, Web & Print.
When Producers, Production Houses, Ad-Agencies, Corporations, Media Channels & other Creative outfits need a world class product executed in a timely manner, they turn to Y-Axis. The philosophy & culture at Y-Axis is to exceed the expectations not only the very first time – but to constantly evolve & push the boundaries thereby establishing a long-lasting working relationship with all its clients.
Based on the very same "mantra", today Y-Axis can proudly talk about a client list that includes names such as "Pillsbury Doughboy, Coke, Hewlett Packard, Pantene, Yamaha, DePuy, J&J, Dukes Hospital, K12, Covidien, St. Luke's, Unity Media Group, Boise Cascade, Washington Group International, Talnet Productions, CreativeWave Idaho, Foundation Media Solutions, Rocky Mountain Elk Foundation, P&G, Leo Burnett, Ogilvy & Mather, Sony TV, Zee TV, KTVB Channel 7, ADA Sports, Idaho State Board of Education.." and many more!
The core competency of Y-Axis lays in 3D Graphics, Animation & Visual Effects which extends into 3D Medical Animation, Architectural Walkthroughs, 3D Character Animation, Technical & Product Animation, 3D Motion Graphics & everything in between. Also, having affiliates that are leading professionals in the industry enables Y-Axis to take on turnkey projects.
Amit Thakkar – CEO/Founder
I started visualizing in the 3rd dimension while I was finishing my Bachelors Degree in Computer Engineering. Having had a flair for creativity, I combined my knowledge of Math & Science with Art & started as a 3D Artist in 1992 with "Electronic Arts". Along the journey of over 27 years, I have bagged several awards in the field of 3D Graphics, Animation & Visual Effects.Having travelled across the world has not only given me the pleasure of visiting several places, meeting different people & understanding their cultures but has also enabled me to add different flavors of creativity to my work. I firmly believe in building long-term working relationships with all my clients & I am proud to say that all my clients can endorse my work in terms of quality & timely delivery.
"Logic will get you from A to B. Imagination will take you everywhere." – Albert Einstein.